Through this post, we are releasing the scan of The Cochin Synagogue – 400th-Anniversary Souvenir. This souvenir is published in 1968, to mark the 400 years of the establishment of The Cochin Synagogue in the year 1568.
The Cochin Synagogue is situated in Jew Town in Mattancherry, Kochi. The souvenir contains many articles and pictures related to Kerala Jews and their history.  Greetings from the political leaders of India and Israel, including the President and Prime minister,  are included in this souvenir.
This document is digitized as part of the Dharmaram College Library digitization project.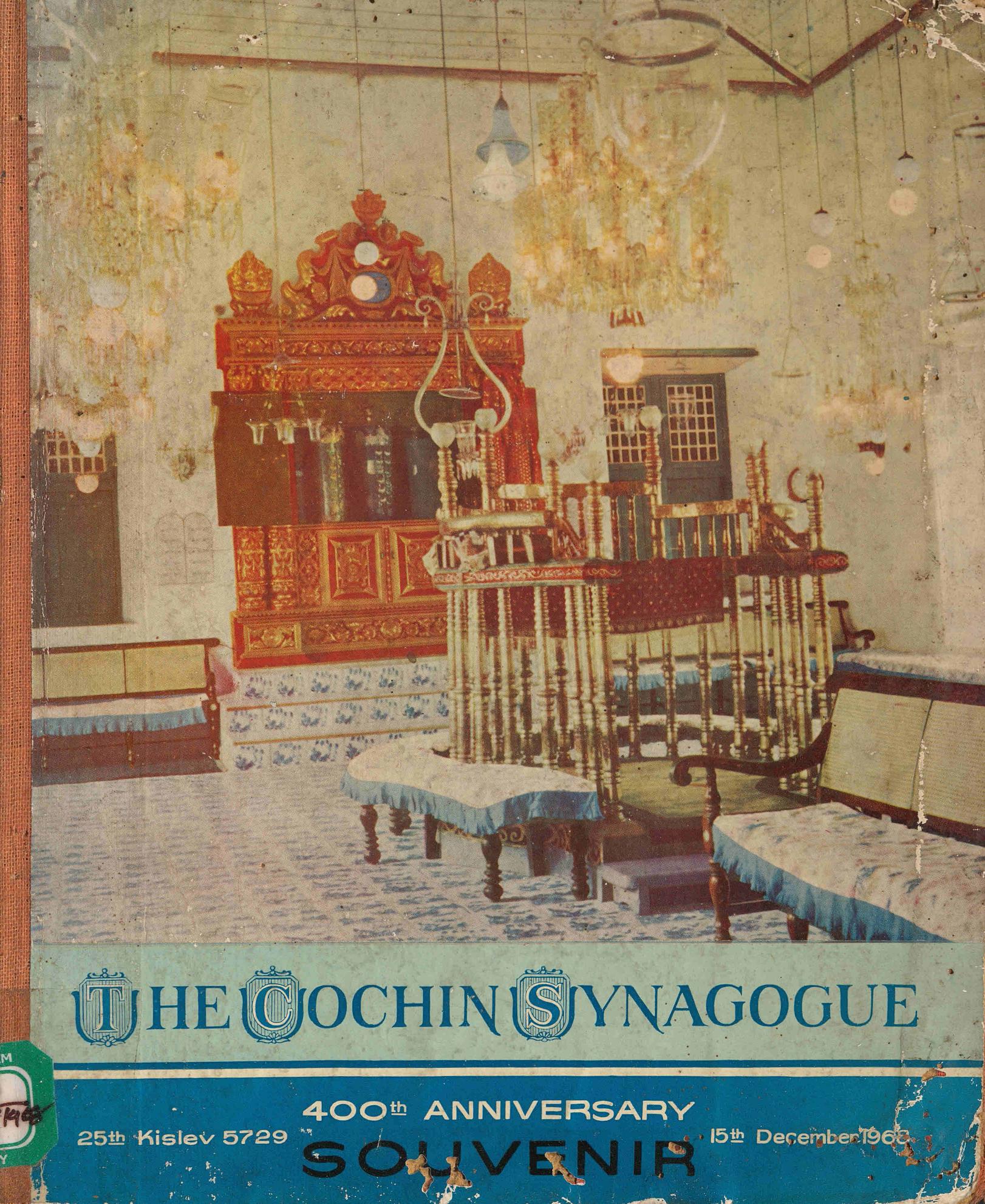 Metadata and link to the digitized document
Metadata and link to the digitized document are provided below. A facility to read the document online is provided in the item page. Click on the first image that you see on the item page to download the document.
Name: The Cochin Synagogue – 400th Anniversary Souvenir
Published Year: 1968
Number of pages: 228
Printing : Thilakam Press, Ernakulam
Scan link: Link