Through this post we are releasing the scan of the book titled Central Bank of India Gloden Jubilee, a Souvenir of Central Bank of India Ltd, published in connection with the Golden Jubilee of the bank in 1968.
The bank was established in the year 1911 by Sir Sorabji Pochkhanawala, founder of the Bank  under the chairmanship of Pherozeshah M Mehta with the registered office in Bombay. It was started with an Authorized Capital of Rs.50 Lakhs divided into 1,00,000 shares of Rs.50 each.  Central Bank of India was the first Indian commercial bank which was wholly owned and managed by Indians. The souvenir depicts the success story of the bank with statistical data of financial progress during the first 50 years. Pictures of the former Chairmen, Directors and main Office buildings all over India are also included in this souvenir.
This document is digitized as part of the Dharmaram College Library digitization project.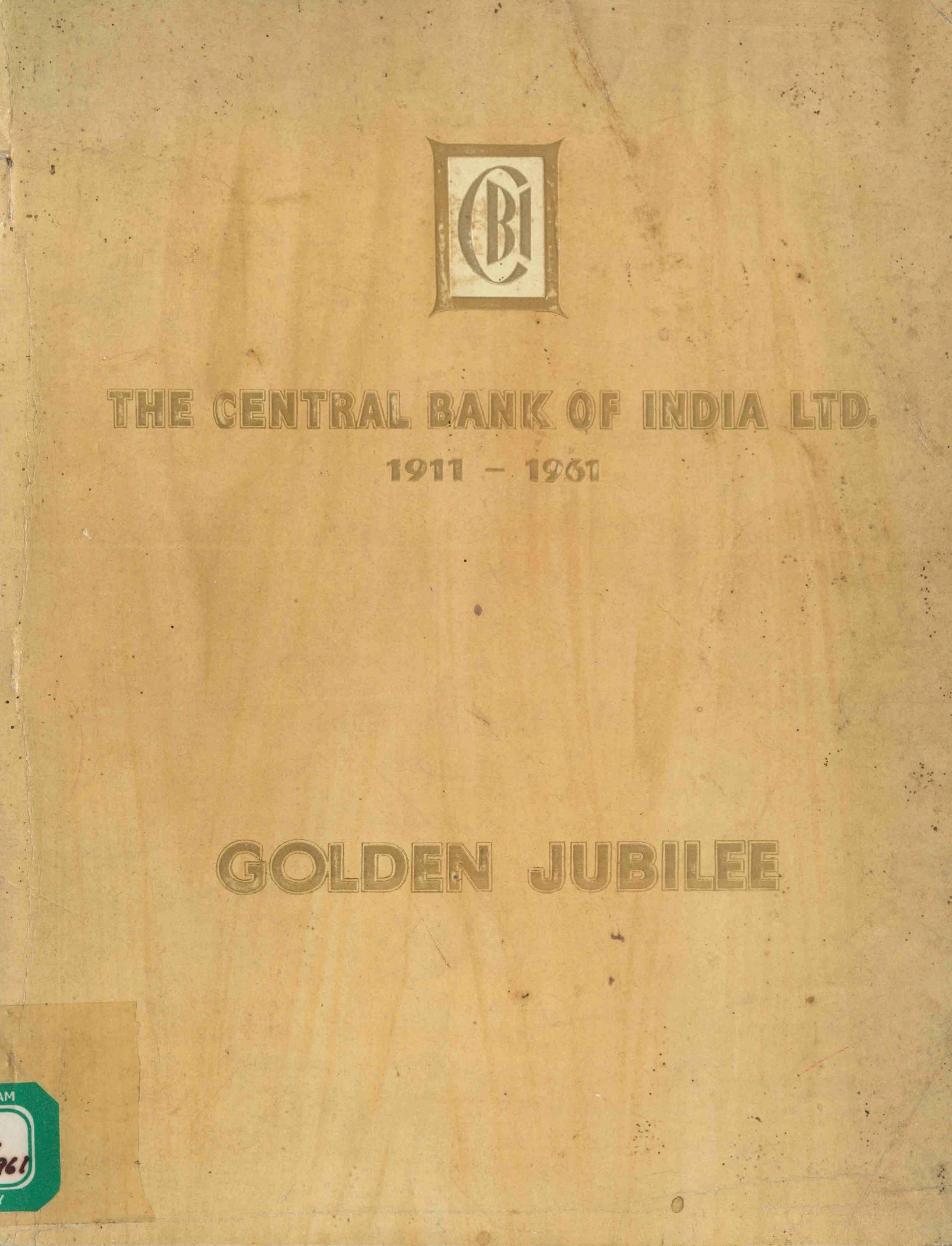 Metadata and link to the digitized document
Metadata and link to the digitized document are provided below. A facility to read the document online is provided in the item page. Click on the first image that you see on the item page to download the document.
Name: Central Bank of India Gloden Jubilee
Published Year: 1961
Number of pages: 72
Printing : Commercial Printing Press, Bombay
Scan link: Link