Through this post we are releasing the scan of the book titled Dewan Nanoo Pillai. Nanu pillai was the Diwan of Travancore in the late 1870s. This book is published in the year 1932 by his grand nephew K.R. Elenkath.
Apart from Nanoo pillai's biography, the book has his selected writings and letters . Nanu Pillai was the first native Dewan of Travancore. More for details about Nanoo Pillai see this wikipedia article.
We have received this document for digitization from the personal collection of  C.K. Moosad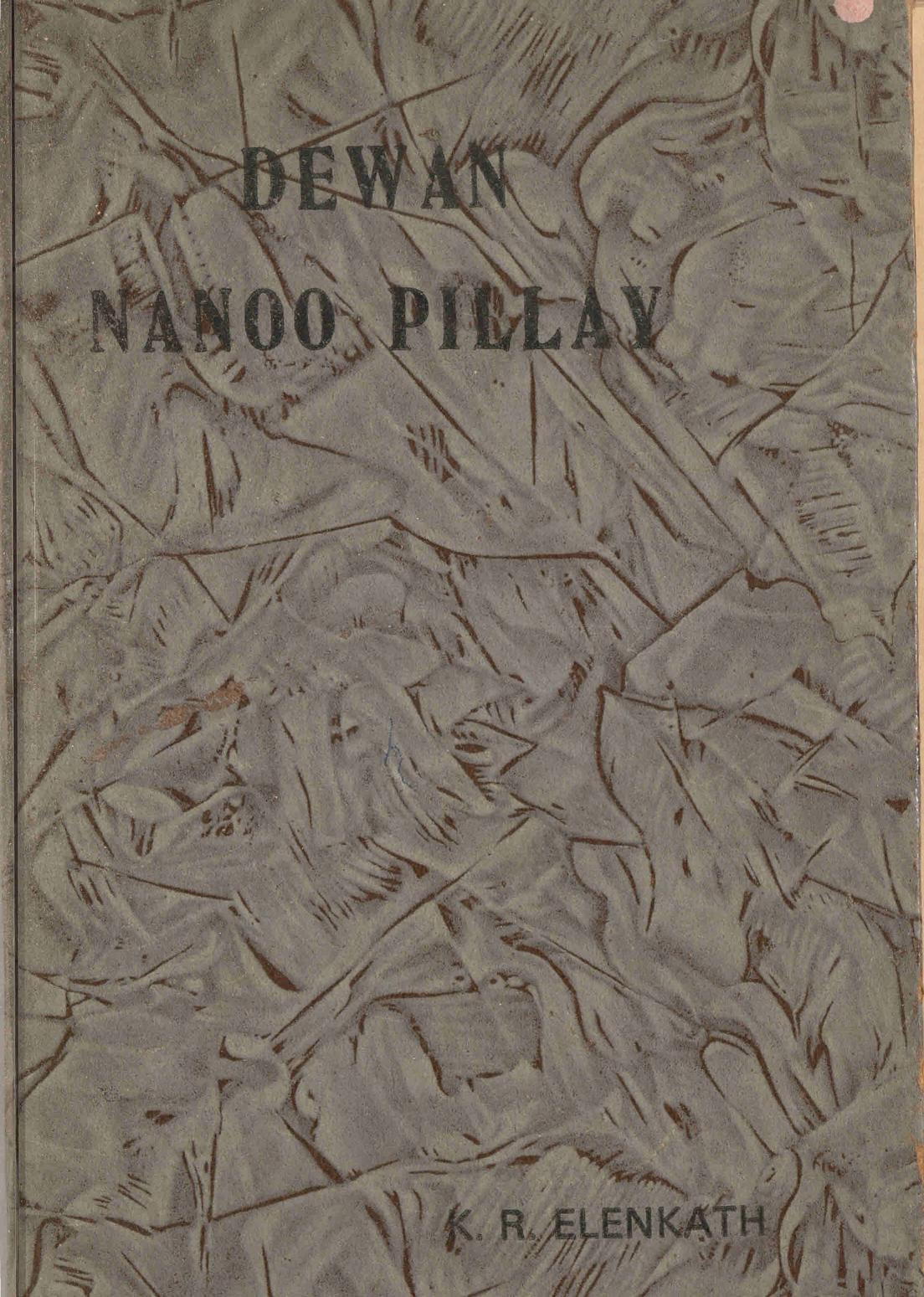 Metadata and link to the digitized document
Metadata and link to the digitized document are provided below. A facility to read the document online is provided in the item page. Click on the first image that you see on the item page to download the document.
Name: Dewan Nanu Pillay Biography
Author: K.R. Elenkath
Published Year: 1932
Number of pages: 246
Printing : Kesari, Trivandrum
Scan link: Link